Description
What can I expect from my new PC?
Performance guaranteed, each of our systems are tested with our "recommended specifications" across a range of performance metrics.
This system has been tested with the following specifications – 32GB RAM – 1TB S70 Blade Gen 4 NVME SSD
*Actual performance may vary slightly depending on the chosen specifications
System Performance
Max Temperature - CPU: 62
Power Consumption
Idle: 12W
Gaming Load: 60W
Score: 15,288
Score: 5,281
3D Mark: 3,458
Score:
Read: 7134 / Write: 5452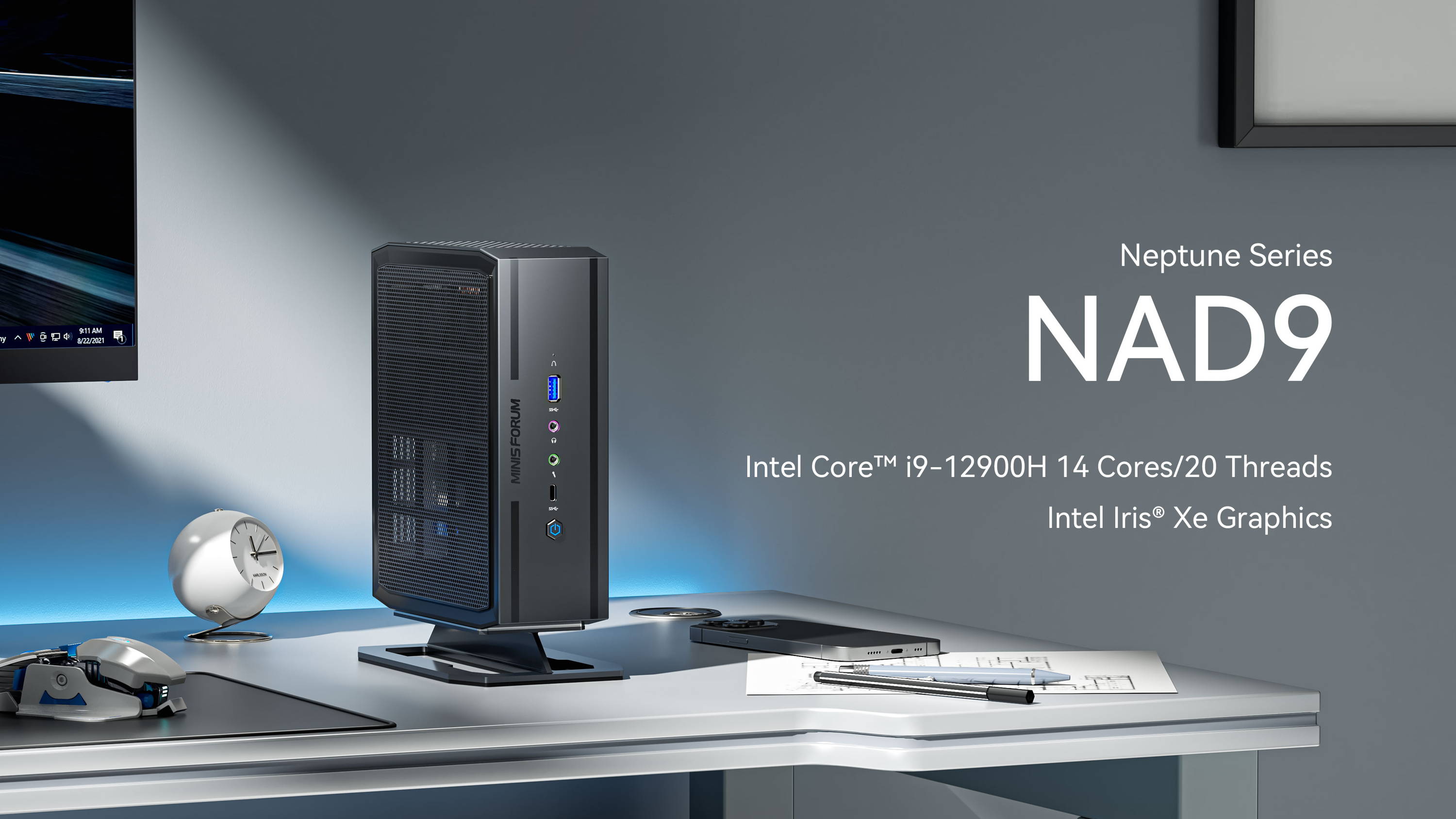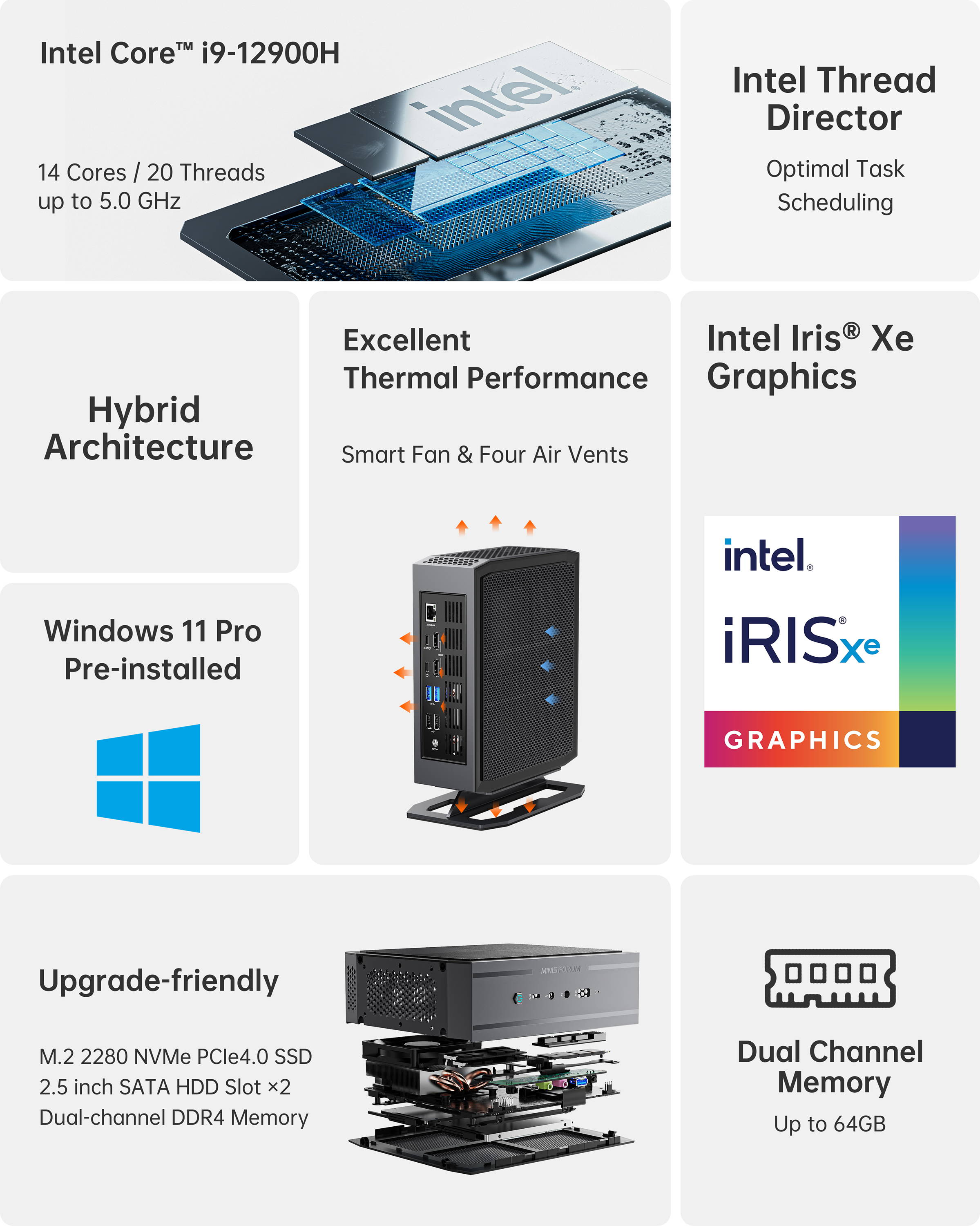 Beast CPU Based on Hybrid Architecture
Intel Core™ i9-12900H integrates a staggering combination of 14 cores and 12 threads, with a maximum frequency of 5.0GHz. 6 Performance-cores and 8 Efficient-cores adapt to the way you work and play. This CPU delivers a smoother and snappier computing experience.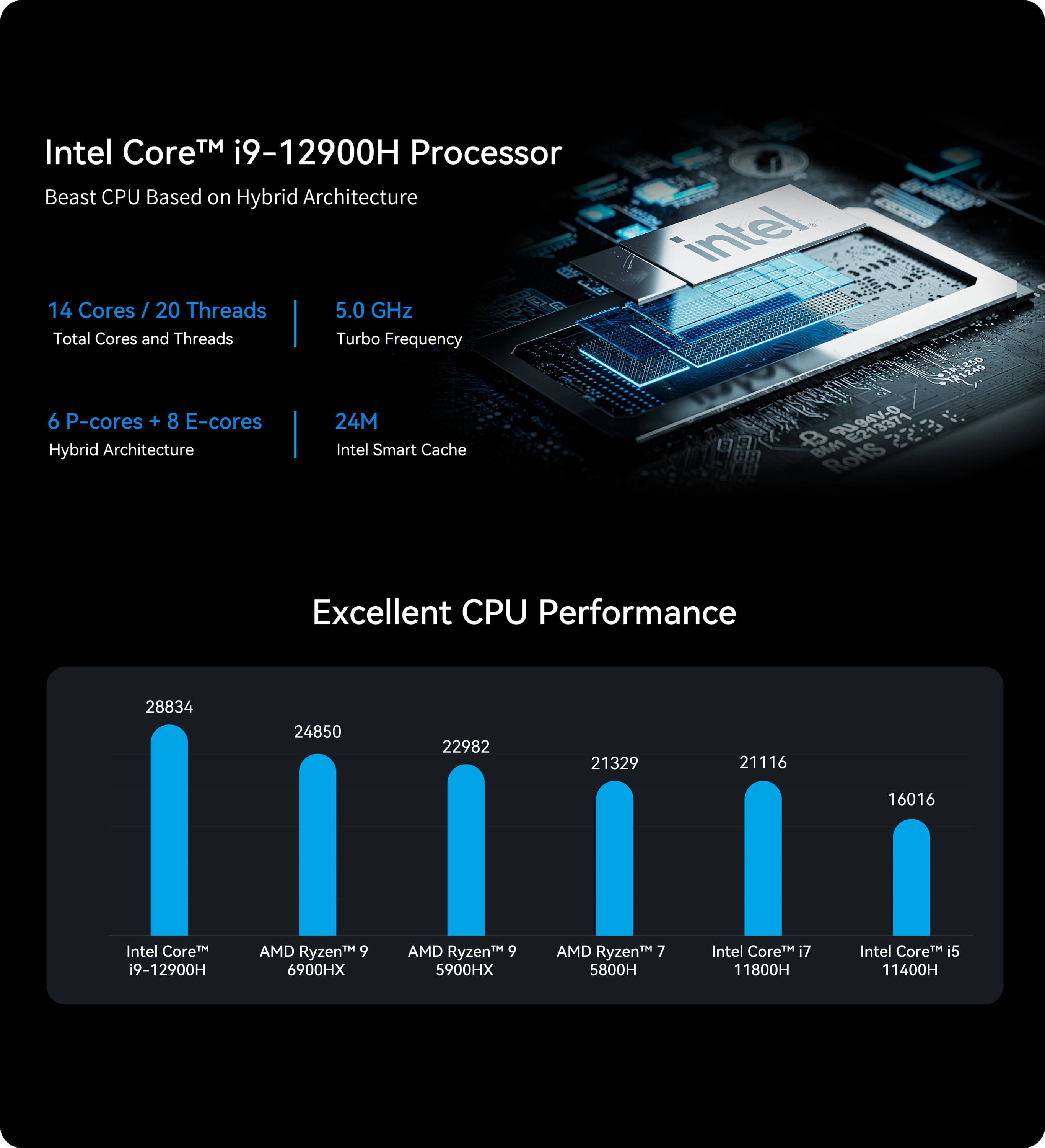 Productivity Boost
NAD9 is optimized to handle resource-intensive software and keep background applications running smoothly. The integrated Intel Iris® Xe Graphics guarantees NAD9 performance in smooth 1080P gaming and decent content creation. On the pre-installed Windows 11 Pro, you can edit audio/video, open image-heavy pages, and move big files from portable drives to NAD9 at the same time without lagging or freezing.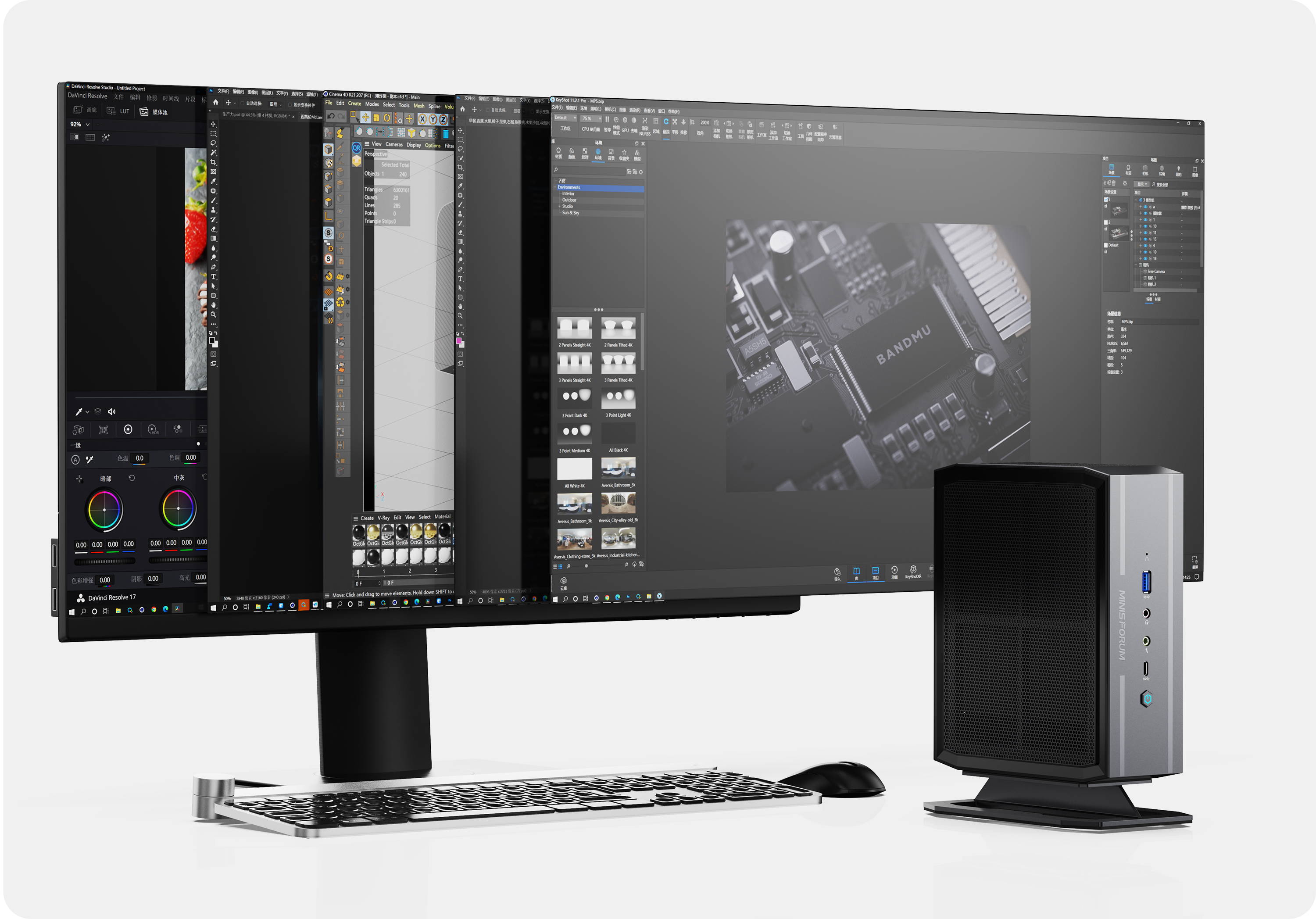 Cinematic Quad 4K Display
NAD9 has two USB-C ports and two HDMI ports for a quad-display multitasking solution. These ports provide glorious details and eye-pleasing clarity for games, video playback and content creation in UHD 4K@60Hz resolution.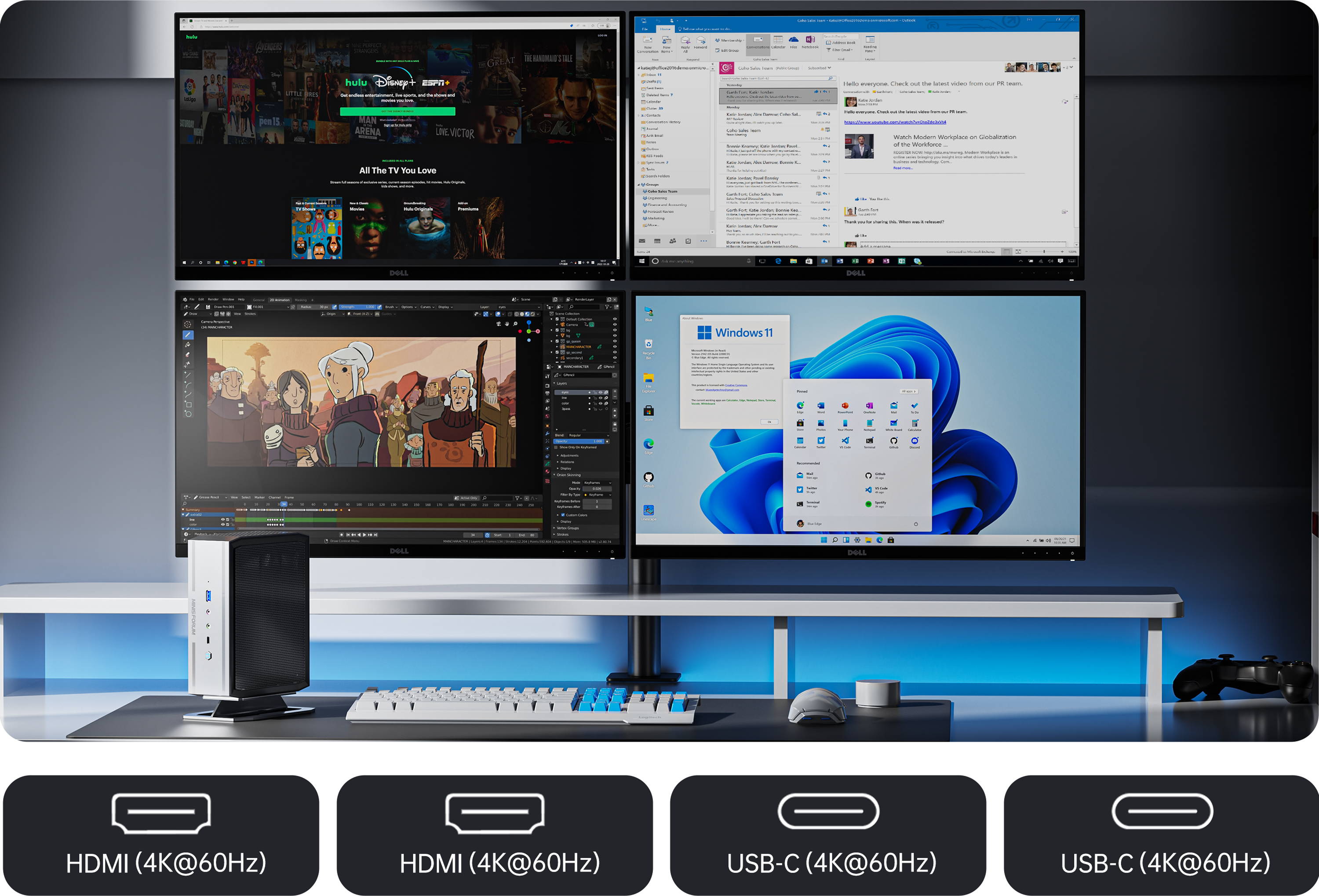 UPGRADE-FRIENDLY
Unleash the Potential
NAD9 adopts DDR4 dual-channel memory, M.2 2280 PCIe 4.0 SSD, and two 2.5-inch SATA 3.0 HDDs. Thanks to NAD9's upgrade-friendly design, it is easy to access to the motherboard and upgrade the firmware.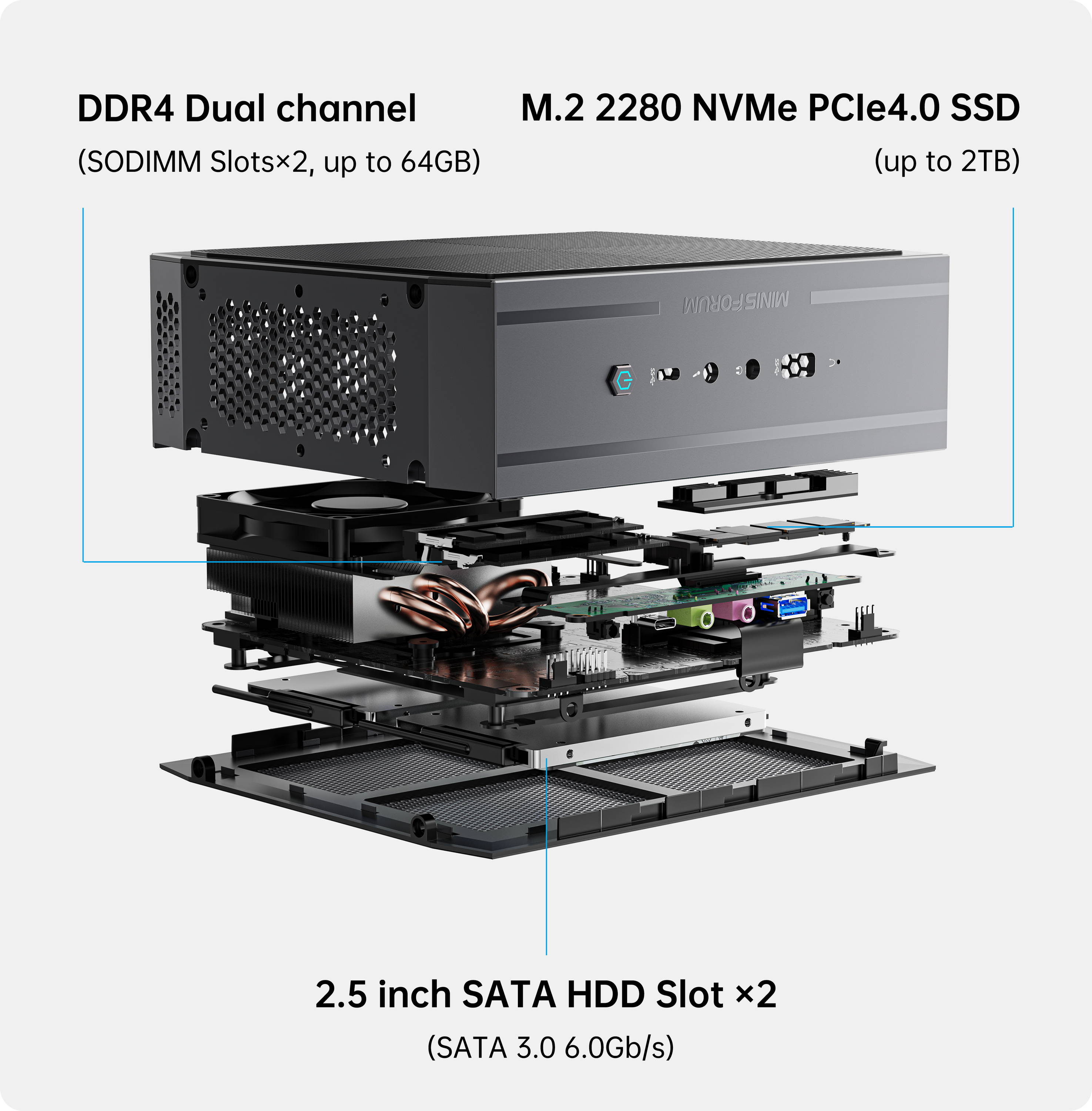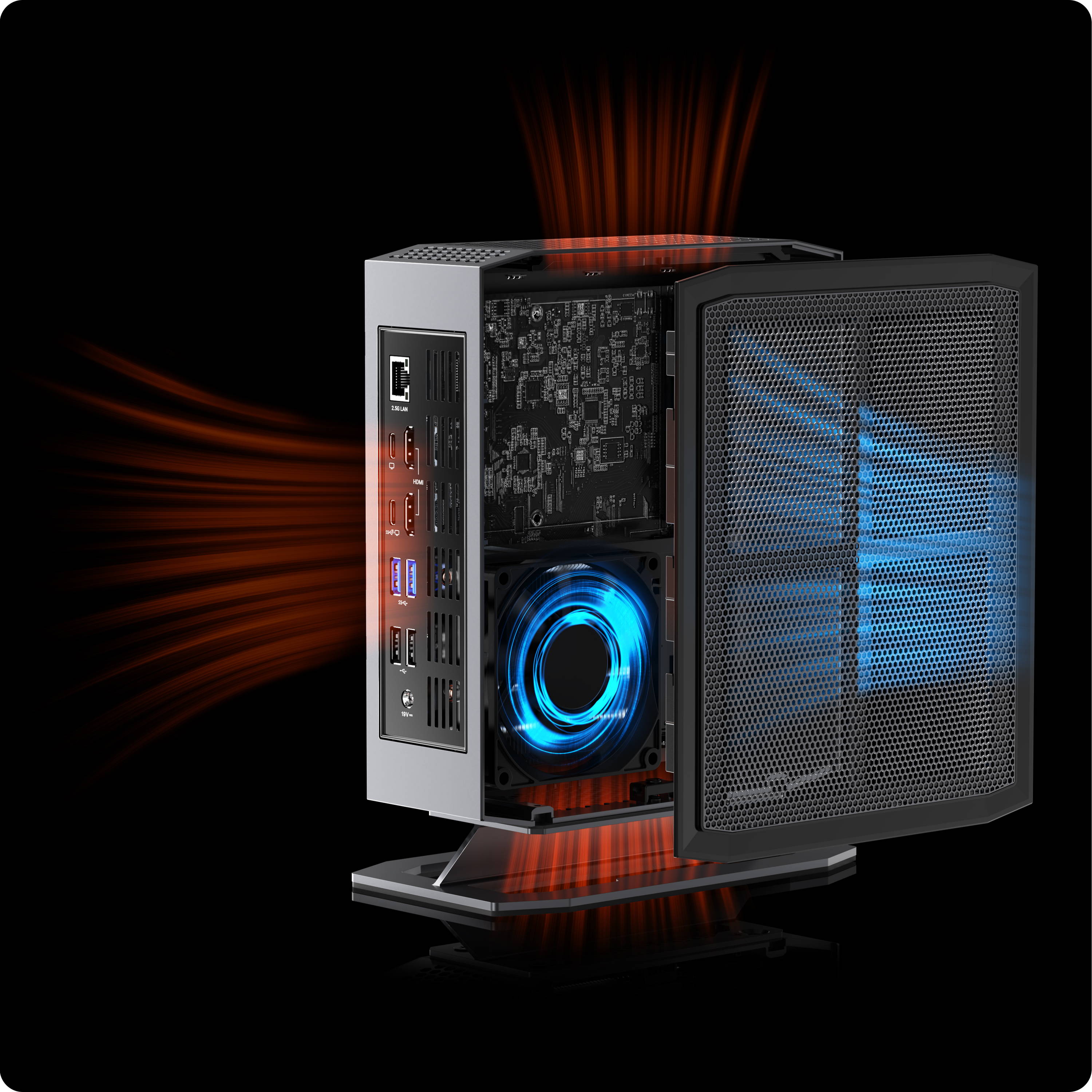 Large Mesh Structure
NAD9's smart fan inhales cooler air through the large mesh panel into the case, and blows out hotter air through three air vents to lower the ambient temperature.