Description

A custom built all Noctua themed system.
One of a kind! As expected with Noctua this system runs whisper quiet due to the superior thermals and low RPM required for the fans to keep this silent.
Game and work in silence without sacraficing performance!
Windows 11 Professional
i7 12700 CPU
Asus Tuf Z690 Motherboard
16GB 3600MHz RAM
1TB Gen 4 Firecuda 530 NVME SSD
Asus/Noctua RTX 3070
Noctua DH-15 CPU Cooler
Custom Noctua Braided Cables
Customised Corsair 750X with Real Wood – front and top – Original Glass Panels Included Also
A total of 10 Noctua Fans – silent in operation and under full load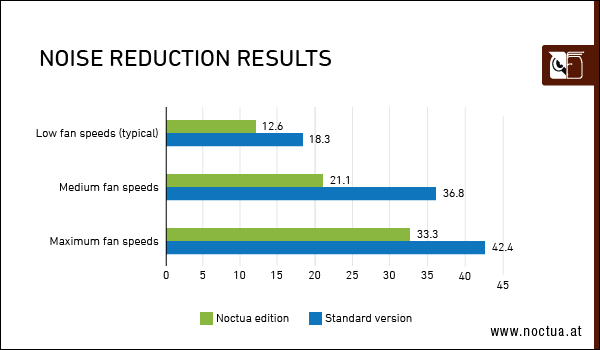 ASUS GeForce RTX 3070 Noctua Edition graphics card
The Noctua Edition of ASUS' GeForce RTX 3070 is the first graphics card to feature Noctua fans and a heatsink that has been co-engineered by Noctua. By switching from the stock three 92mm fans to two of Noctua's award-winning NF-A12x25 120mm units and by tailoring the heatsink to make the most out of the fans' superior aerodynamic performance, thermals and acoustics of ASUS' original TUF Gaming GeForce RTX 3070 could be improved significantly for the Noctua Edition, making it the quietest card in its class.